Steve Laswell has helped hundreds of people from all levels and business industries develop more productive leadership habits with the right tools and structure.
Stuck in the status quo
of business?
Unprepared for new growth opportunities or business disruptors?
Falling short of your
potential?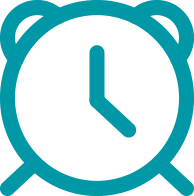 Limited time and
resources?
Overwhelmed by the rate of change it takes to stay ahead in business?
Unable to inspire
employees?
CUSTOMIZABLE COACHING PROGRAMS
Find out why there is unproductive behavior in your work and on your team. Use our simple tools to change your habits, build your influence and help your team flourish.
Unite emerging leaders and high-potential employees into cohesive teams. Resolve differences, create a healthier work environment, and lead your company to more success.
The stakes are high. You're ready to do "whatever it takes." Combine 1 on 1 and team-based coaching to maximize your opportunity and become unstoppable.
NLEC's, team-based coaching provided me the confidence, tools, and ability to make SIGNIFICANT contributions and lead change efforts for my organization.
– Chris Province, Operations Manager
Start Your Leadership Growth Journey Here
1
Talk To Steve
Let's talk so we can discuss your leadership
opportunities and assess what coaching options will fit your needs best.
2
Choose Your Own Plan
Our customizable packages offer flexible coaching on a regular basis. Choose from 1-on-1, team-based, or combo coaching to fit your budget and availability.
3
Enjoy Leading Again
Meet with Steve regularly to continue your growth process, reach your potential as a leader and have fun leading your team again.
Significant Results for You and Your Team
Business Growth
Learn how to "Create Space to Think" and develop your ideas so you're prepared to take advantage of growth opportunities!
Cohesive Teams
With a healthier work environment, employees feel more valued, peaceful and inspired to do their best work—together.
Live Fulfilled
By expanding your influence with effective tools and habits, your team will be inspired and you'll break free from "Stuckville."
Book Steve To Speak

At Your Event
Get a taste of how effective Steve's coaching style and
methods are by booking him to speak at your next event!
Find out the best predictor of your future success.
Discover the "conspiracy" working against your success.
Understand the stages of change and leadership growth.
Practice leadership exercises.
Why risk your influence and future business success?
Get a leadership confidant you can trust to help you grow your team and business.